Christmas Red Mint Nutella Donuts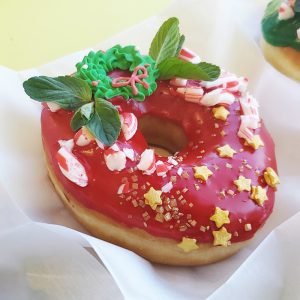 Out of stock
Description
christmas mint nutella filled donuts. Red mint icing with mint leaves, mint candy topping.
best christmas gifts. christmas party.
Nutella filled Donut with Peppermint Icing topped with Mint leaves and crushed candy cane.
Related products
Valentine's day Donuts set LOVE
$

45.99
Red Velvet valentine donuts, Cream cheese strawberry donuts, Cream cheese Mix berry donuts, Ferrero Rocher chocolate donuts, Heart shape special sprinkle topping donuts, Glaze donuts, Chocolate donuts, Rose champagne donuts.
Add to cart